Traditionally, marketing is roughly understood as a process of connecting buyers and sellers using some combination of market research and media messaging. But changing definitions of both markets and media require new ways of thinking.
"Easy connections brought about by cheap devices, modular content, and shared computing resources are having a profound impact on our global economy and social structure. Individuals increasingly take cues from one another rather than from institutional sources like corporations, media outlets, religions, and political bodies. To thrive in an era of Social Computing, companies must abandon top-down management and communication tactics, weave communities into their products and services, use employees and partners as marketers, and become part of a living fabric of brand loyalists."
—Forrester Research
The evolution of social computing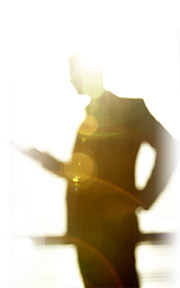 Search technology, social networking, blogs, RSS, user-generated content, DVRs, and peer-to-peer networks are just a few features of the quickly changing media landscape. The evolution of social computing is particularly relevant to organizations working for positive planetary change, whose audiences already tend to avoid traditional mainstream media and advertising.
With shared purpose and principles, distinctions among employees, customers, content providers and audiences become less relevant. Organizations simply need to embrace the social values and technologies that enable relevant conversations, and the entire culture is able to move forward together.
Ursa Minor's marketing services were developed specifically for this purpose. We increase your visibility and ease of engagement within active communities of like-minded human beings.
Our Marketing Services include:
SEO (Search Engine Optimization)
Pay Per Click (PPC) Campaign Management
Link Building
Web Traffic Analytics
Viral Media
Social Marketing Strategy
Branding
Podcast Production
Ready to begin?
Contact us to arrange an introductory consultation.